Become the best Leader you can be as a Sapphire leader.
Every team is different, but there are established and proven principles and practices that boost any team into the stratosphere of high performance. Join Shawn Richards as he offers leadership and team training, exclusive tips, access to special keynote speakers, and an incredible networking community to help teams of all sizes recognize and apply those principles that will add to their success as a team.
Become a SAPPHIRE Member
Whether you are just emerging into your leadership role, have been developing your skills in a steady role, or are leading from an Executive level, the Sapphire Membership will provide you with the level of training, support, and networking you need to elevate your leadership.
EXPLORER
Access to Leadership Newsletter

Membership in Sapphire Leadership Community

Live Leadership Q&A Sessions
EMERGING
Everything included in Explorer

Weekly Expert Training Modules

Certificate of Leadership Training Completion

Leadership Self-Assessment

Personal Development E-Journal Enrollment
ELITE LEADER
Membership by Application Only
EVERYTHING IN EXPLORER & EMERGING

Exclusive Networking & Group Training

Access to Office Hours Sessions & Vault Training Library

High Adventure & Humanitarian Opportunities

1:1 Coaching + Bonus Training

Annual Leadership Conference Invitation
Improving Your Team Begins Here
Be the change you want to see in your workplace environment. Become a Sapphire Leader and provide
a catalyst for change to bring about more employee engagement, closer unity, and greater levels of productivity in your team.

51% of employees who leave their jobs report
that it is due to poor management.
21% higher profitability is reported for
organizations with engaged employees.
59% of engaged employees attribute their engagement
to the quality of leadership in the organization.
What is the Sapphire leadership system?
The Sapphire Leadership System is a strategically designed system that teaches new leaders the key principles and practices needed for success in a leadership role.  Unlike other programs, we provide small pieces of information at a time, along with specific action items specifically designed to help you implement the principles taught.  We do this for one simple reason: to keep it simple!  Leadership development need not be complicated, but it does need to be effective and powerful!
 We also provide a community of like-minded leaders united in our effort to lead people better in any situation.  We also provide group discussion, Q&A sessions, lectures from leadership experts, and individual coaching to help our members achieve their career goals.  Our entire system is designed to help you learn and implement principles and habits for long-term success!
Hear What Others Are Saying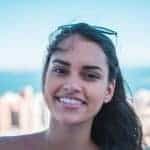 Melanie R.
"I feel more confident speaking to people, I feel more confident in my own interactions with my thoughts and my process."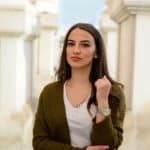 Kevin I.
"Without a doubt, going through this program improved my confidence and my leadership skills!"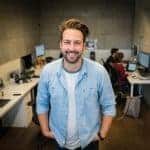 Todd R.
"My confidence level as a leader really stepped up and it comes back to being engaged, and knowing your information, which is what this course is all about."
Skills
Attitude
People
Productivity
Humble
Inclusive
Resilient
Engaged
The word SAPPHIRE is an acronym that represents the objectives of our entire system.  They are also the code of conduct we expect all of our leaders to adhere to.
SYMBOLISM OF THE SAPPHIRE
In some cultures the sapphire–a blue gemstone–represents wisdom and generous thinking.  We like that!  Join us in increasing our wisdom and expanding our generous thinking!
The Sapphire Curriculum
6 courses make up the SAPPHIRE Leadership System:
+ 6 Qualities of Confident Leaders
+ The Triad of High-Performing Teams
+ Values Dictate Decisions
+ Enter the Strengths Zone
+ Engage!
+ Stellar Communication
We are dedicated to empowering our members with the resources, training, and community they need to succeed in leadership. Meet with Shawn Richards directly to discuss any membership questions you may have.